How the use of symbols or emblems originated
Originally, the symbol or emblem was part of a helmet. The helmet provided additional protection against sword and axe wounds. The emblem was located in the perfect place to display the helmet wearer's coat of arms. People also later placed the emblem on personal possessions.
This also happened with the royal emblem, a prancing lion with the royal crown, which forms part of the royal coat of arms. The royal coat of arms only appeared originally on the shield and helmet. Today the symbol appears on the Queen's personal possessions and on products that may bear the title 'purveyor to the Royal Household'.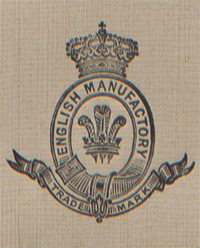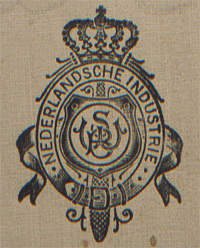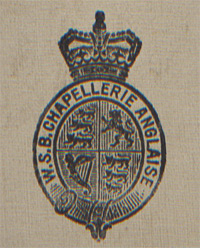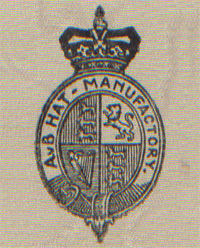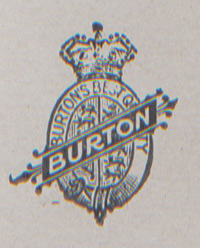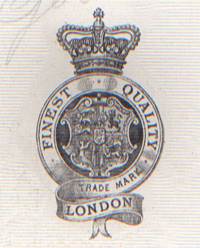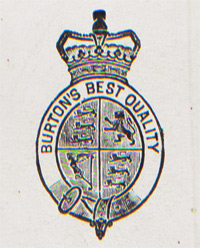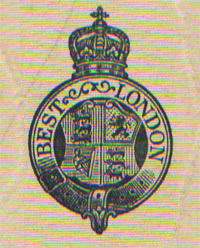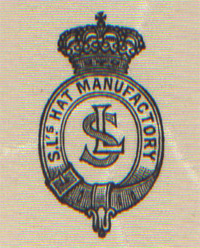 Why Dutch hat manufacturers use English coats of arms
Stadthouder and King William II married Mary Stuart (daughter of James II of England) in 1677. In 1689, he and his wife were crowned as the king and queen of England. After the king adopted the English royal coat of arms as his personal coat of arms, the Dutch top hat manufacturers also started to use it.
Why the royal coat of arms features a lion and unicorn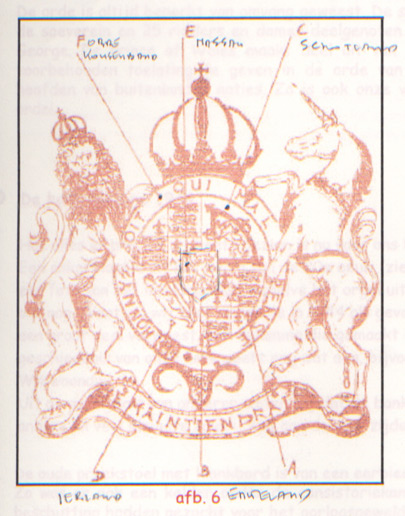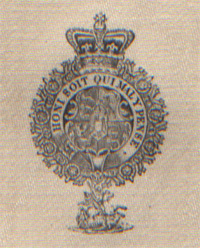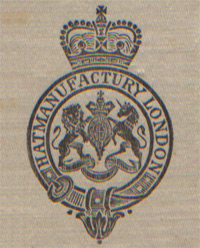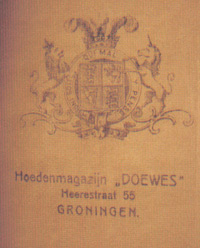 In heraldry, the lion is a symbol of power. The lion is England's shield holder. The unicorn symbolises fighting spirit and bravery and is Scotland's shield holder. The lion and the unicorn are connected through a story.  
The story records how the lion is the only creature to overcome the unicorn through trickery. The lion stood in front of a tree and unexpectedly jumped out of the way when the unicorn attacked it. The unicorn consequently embedded its horn in the tree.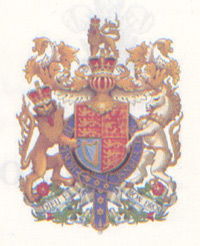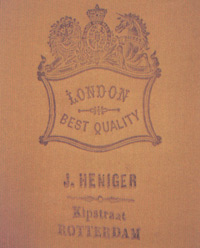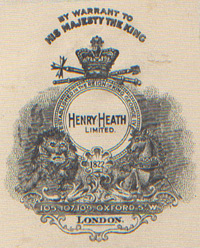 How the text 'Honi soit qui mal y pense' came to be in the royal coat of arms
The text 'Honi soit qui mal y pense' ('Shame on him who thinks evil upon it') is written on the band (garter) that encircles the royal shield.
The words could have been intended for those who criticised the King of England's claim to the French throne. However, according to legend, first recorded in the Tudor chronicles, it was uttered during a feast to celebrate the capture of Calais in 1347. The Countess of Salisbury - the king's mistress - was laughed at by the ladies-in-waiting and other ladies present because she lost her garter during a dance. King Edward picked up the garter and strapped it around his own leg. And then he uttered the now famous reprimand: "honi soit qui mal y pense" ("shame on him who thinks evil upon it"). At the same time, he indicated that the garter would soon become a very highly regarded mark of distinction.
The garter is still the symbol of the Order of the Garter, a long-established order of knights of which the king or queen is sovereign (the highest authority). The Order of the Garter was established by King Edward III in 1348, at the time of the Hundred Years' War between England and France.